Datya Mission – Year of Your Life
DATYA MISSION YEAR – The Year of Your Life (Y.O.Y.L) – An Adventure where you will Discover God, Yourself, and Your Calling
Mission Year Introduction
DATYA MISSION YEAR – The Year of Your Life is a year-long adventure and discipleship course where you will discover yourself, God, His Plans for you, and Evangelism all while learning important skills having fun.
Who is it for?
People who:
love Jesus Christ
are called to do mission work
have a committed heart and mind for Biblical Training
believe passionately to go for God and Evangelise
are responsible, moral, open, caring, committed, passionate
Subjects that will covered on your mission year
These are subjects you will cover over the course of one whole year:
• Foundations for Farming –
• Haggai Evangelism Leadership Training
• An option of either Datya Bible School T.E.N. Bible school or both
• Way of the Master
• Dr. Caroline Leaf
• Discipleship Program
• Life Skills
• Andrew Wommack courses
• Skills development
• Personal growth (spirit, soul & body)
And Much More….
The Process
By the time you have finished the process you would have completed the following:
Registration via either email or registration form below
Get put into a mission team
Complete 1 year of Bible school
3 Months of Haggai Evangelism training + 1 week practical
6 Months foundations for Farming + 2 weeks practical
6 Months Evangelism and Mission training
Skills Development
Practise
Graduation
Release & Placement into the mission field
Costs
May be paid monthly or once off for the year. The costs will include:
Transport
Meals
Activities
Bible School
Courses
Evangelism Courses
Mission Training
Graduation/Certification
The cost to the students will depend on their subject and course choices as well as additional adventure activities they would like to do. The year fee will cover their accommodation, meals, transport, courses, books and team clothing (cap, t-shirt and farming overalls), the medical insurance if available
Practicals
Farming God's Way Foundations for Farming Community Service – Out reaches: Mission Training and Establishing other training centers & Survival training will be incorporated into the Practical Training for the Foundations for Farming, Community out reaches and feeding the Poor, Lost and broken of this world as well as helping Communities, rural schools and Non Profit Organisations Once the students have completed their year, they will graduate and after prayer and identifying their personal calling and Gods direction for them, they can either be placed with our many Church and Ministry partner around the World or join for a second year as an assistant Leader. We also encourage them to go for that which God is leading them to do which could be in music, government, sports, ministry or mission field, church planting, teaching or starting a business for Gods Kingdom – Math 28:18 20
Magoebaskloof Adventures Activities
Horse riding
Quad biking
Abseiling
Scuba diving
Skydiving, hiking
Fishing and many more
Where?
Datya G.A.P Year Magoebaskloof Mountains GV26R Haenertsburg/Tzaneen 0730 Limpopo Province South Africa – Georges Valley Datya Mission Year Base – Limpopo Province Accommodation in style and beauty.
The Students will be based at Datya G.A.P Year Magoebaskloof Mountains GV26R Haenertsburg/Tzaneen 0730 Limpopo Province South Africa, (just passed Haenertsburg Town on the George's Valley road in the Limpopo Province), staying in dormitory style accommodation, where they will receive 3 meals a day, be able to do their own laundry and attend the daily classes which covers the Datya Mission Year syllabus. They will also be challenged to maintain a daily physical fitness regime, as well as do daily devotional sessions during quiet time and enjoy group fellowship with the staff and other students. There will be exciting elective adventure activities which each student can opt in for like: horse riding, quad biking, abseiling, scuba diving, skydiving, hiking, fishing and many more other activities which will be available. We also encourage learning of a music instrument or craft work. There is Mission trips, Community work and Evangelism Conferences & out reaches The year will be divided into set ministry programs, and on completion of the courses, the students will qualify for the certification in that field.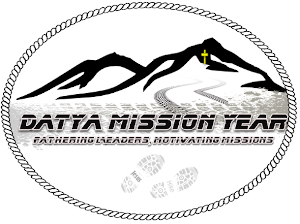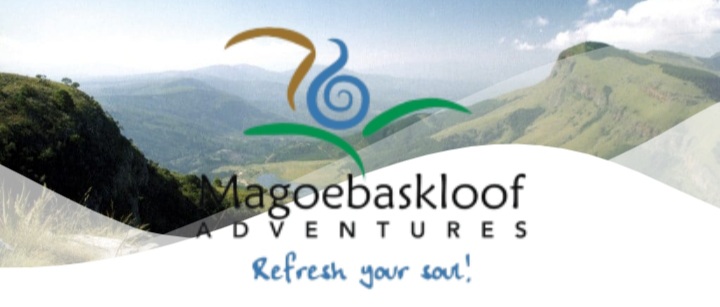 Book the year of your life today!
Please ensure you have valid documentation (ID, Passport, etc) in order as we will be traveling to mission areas for practicals, activities and Evangelism Practice. All costs must be paid in full or an arrangement in place for payment.